How you can support BAMS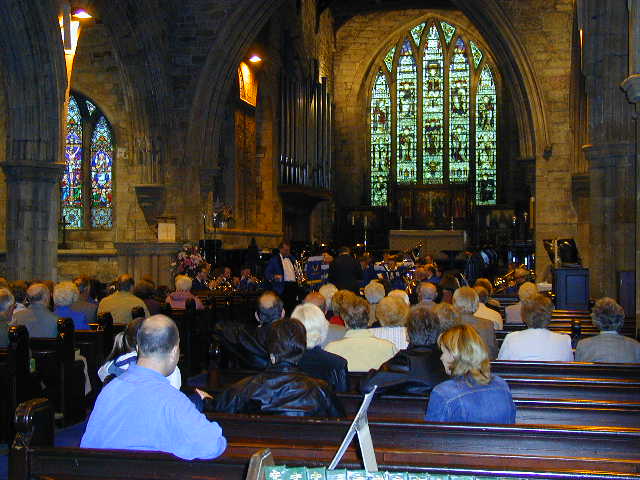 Buy a Season Ticket
Your commitment to the concert series is of great help to the Society. You automatically become a member of the Society and if you can't attend every concert the ticket is transferable so you could give it to a friend for the evening.
Become a Friend
By donating a minimum of &pound20 you are giving extra financial support to the Society and will be acknowledged in each concert programme. If you indicate that you are a taxpayer the Society can claim back income tax, under gift aid, on your donation.
Celebrate!
Choose one of our concerts to celebrate or commemorate a relation, friend or special event. The concert can be &quotdedicated&quot according to your wishes and the treasurer will be pleased to discuss details with you.
Sponsor
Associate your Company with the prestige and success of the Society and the excellence of its performers by sponsoring a concert. Your generosity will be acknowledged in publicity material and complimentary tickets will be offered to you and your guests.
Sponsors 2019
M & M (Chemists) Ltd.
174 Newgate Street
Bishop Auckland
Co. Durham
DL14 7EJ
01388 450 943

Alexandra Lomeiko (violin), 2nd September. click for M & M Chemists website
Patron
By making a donation, businesses may become Patrons of the Society, with acknowledgment in our brochure and the programme for each concert as well as on our website
Patrons 2019
Wilson Veterinary Group
5-11 Tenters Street
Bishop Auckland
01388 602707 click for Wilson Veterinary Group website
Other Ways to Help
* Distribute posters and brochures
* Provide hospitality for our artists
* Join the Committee
The society is always grateful for extra help and new ideas.